Friday January 10, 2020
We were awakened by the captain's loud and clear voice in our cabin at 7am! He announced that because of gale force winds, we would not be docking at Antigua, our next scheduled port-of-call. "To insure the safety of the ship and passengers, we are cruising on to Barbados." So, we had another relaxing "Sea Day."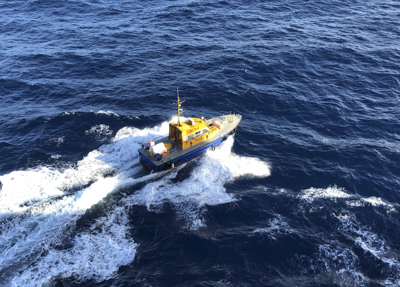 Saturday January 11, 2020
The ship arrived in Bridgetown early in the morning after traveling hundreds of miles in very rough seas of the Atlantic Ocean. Somehow my body knew we had entered calm waters and I slept soundly until eight.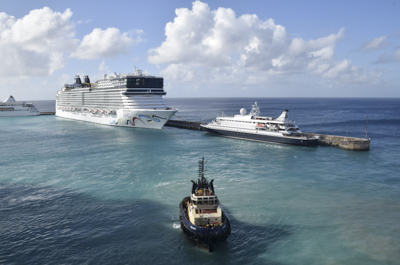 I stepped out onto our balcony to see the placid harbor and watched other ships come in. A beautiful rainbow formed over the ocean!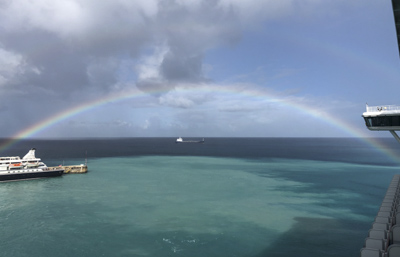 Later, we took a shuttle bus to the commercial center of Bridgetown and walked around. It was Saturday 'market day' and Barbadians were out shopping at outdoor farmer's markets and indoor supermarkets.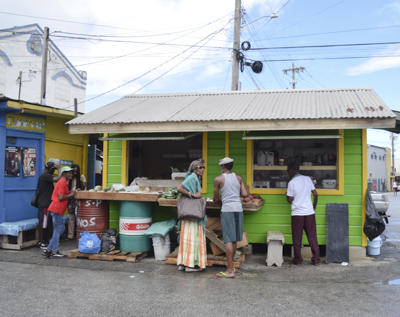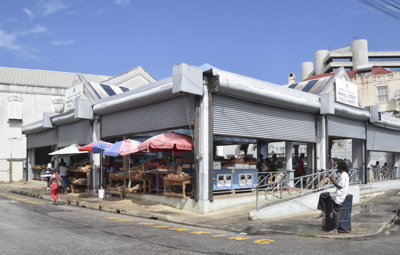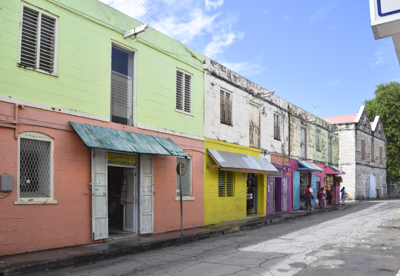 We got a little lost on our way back to the shuttle so we ended up walking back to the ship – a distance of about two miles. It was fun to see more of the island.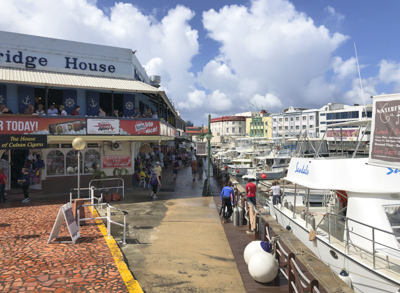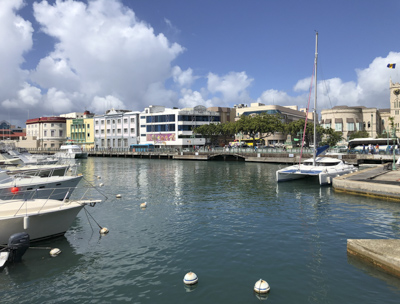 We had an excellent dinner of ceviche and trout and later, enjoyed the humorous act of a comedian in the theater.