I was born and grew up in Manhattan. New York City will always be my favorite city in the entire world. I love the pace and the energy and excitement. I enjoy being surrounded by the sounds, smells, lights, people, and buildings of "the city."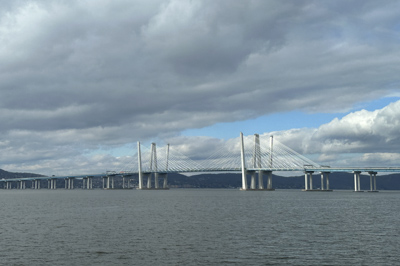 In February, I rode the MetroNorth commuter train into Grand Central Terminal to spend five glorious days visiting museums, eating out in interesting restaurants, and exploring Manhattan.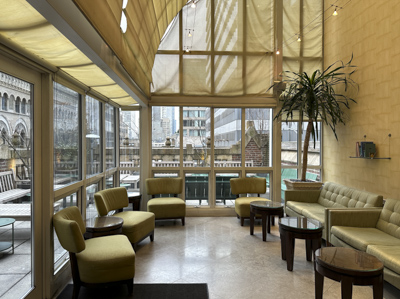 I booked into the conveniently located Library Hotel and had a cozy little room all to myself. My son, Chris who lives in Manhattan, met me and we walked over to The Museum of Modern Art on 53rd Street.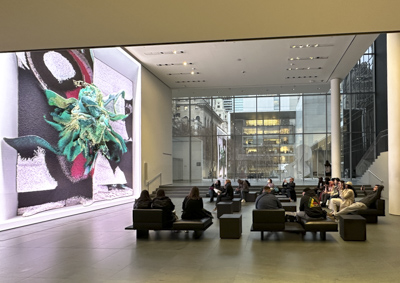 I'm a member of MoMA and have been going there since the early 1960s. Seeing the artworks in the museum's collection is like visiting old friends. The museum has expanded and grown tremendously over the years.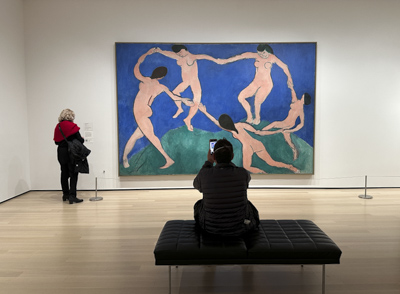 Chris and I walked around the corner to La Bonne Soupe for dinner. It's a casual French bistro on west 55th whose motto is: "ici pas de chi chi" – here, there is no fuss! We were lucky to be there for Music Night and were entertained by a really good jazz trio.
The night air was chilly so wearing several warm layers and a hat was necessary to stroll down Fifth Avenue. The streets weren't crowded and the lights in the buildings glowed.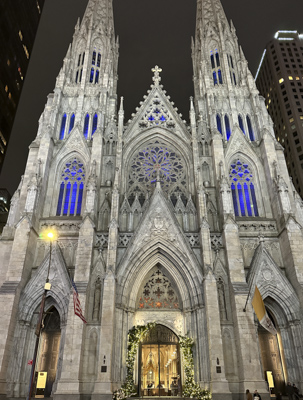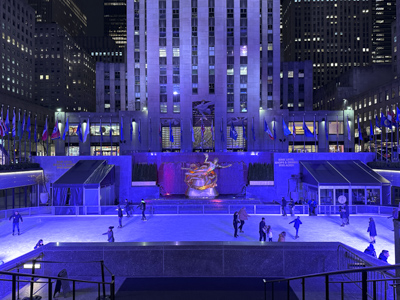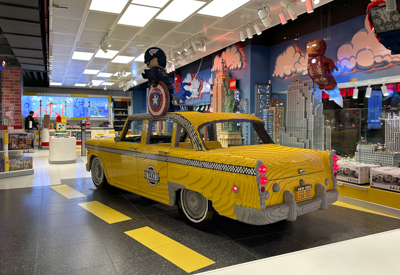 Another day, it was an easy subway ride to lower Manhattan to the new Whitney Museum to see the Edward Hopper exhibit. This neighborhood has become upscale. I remember it used to be pretty seedy.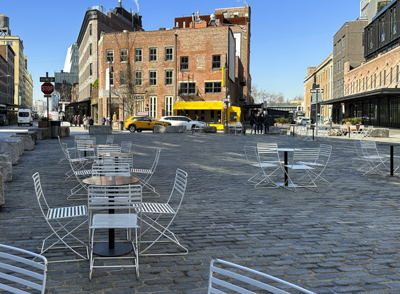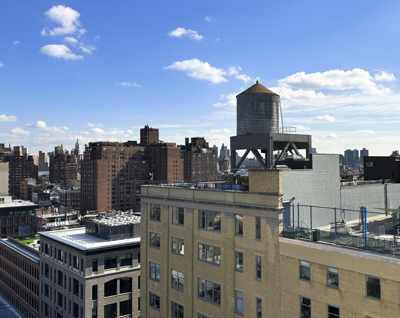 The NYC subway system is the best way to get around the city especially when it's chilly out.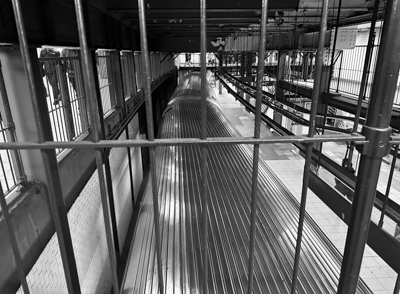 I had read about a new food court which featured Singapore street food called Urban Hawkers. Everything looked so good, it was hard to decide. Chris and I enjoyed several tasty treats.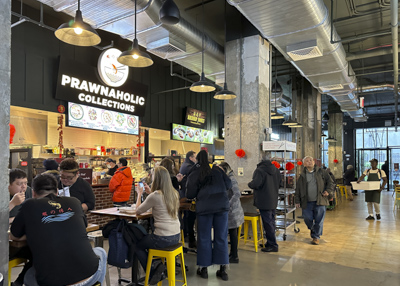 The winter skating rink was being resurfaced when we walked through Bryant Park. It was so much fun to be in the city without the usual crowds of tourists.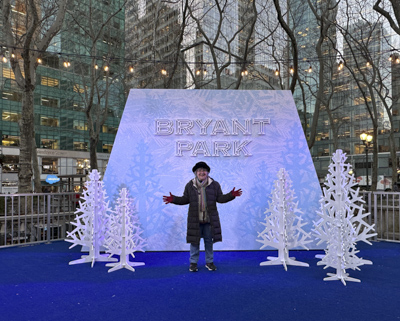 A visit to NYC isn't complete without seeing The Metropolitan Museum of Art. Their special exhibit was Mayan Art – fantastic! Well worth seeing.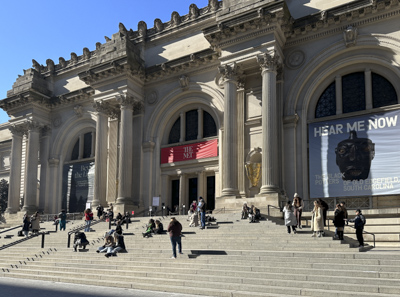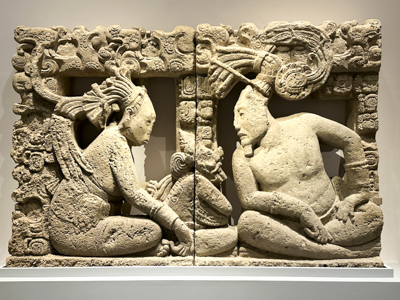 Frank Lloyd Wright's most spectacular design (in my opinion) is the Guggenheim. It is also an excellent building to showcase modern and contemporary art. Alex Katz' paintings filled the museum's spiral walkway.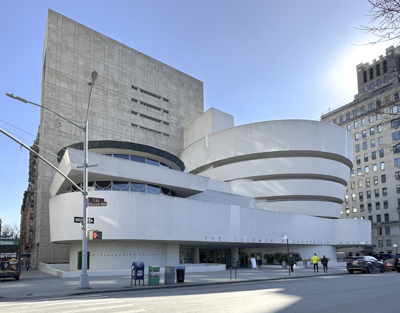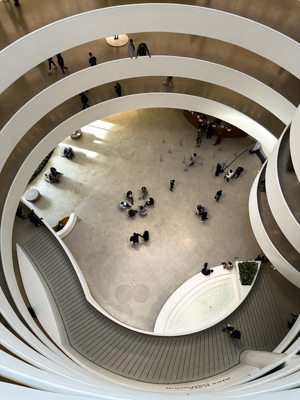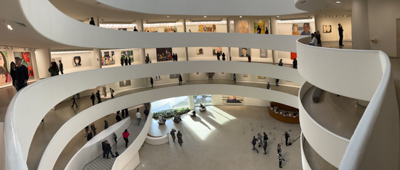 Time flies when you're having fun! The weather all week had been high 20s at night but comfortable 30s/40s and sunny during the day. However, by Saturday morning Polar winds blew out of the north and the temperature in Manhattan dropped to 5 degrees. Time to go home….