January 23, 2020 Thursday
We spent several fun days in south Florida. The weather was windy and chilly but the sun was brilliant with bright blue skies.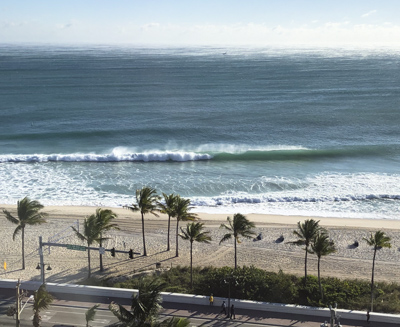 In addition to relaxing by the pool and trying several good restaurants, we visited NSU Art Museum to see their collection of contemporary art. The current main exhibit was called: "Happy." It was wonderfully uplifting and I couldn't help smiling as I went through the exhibit.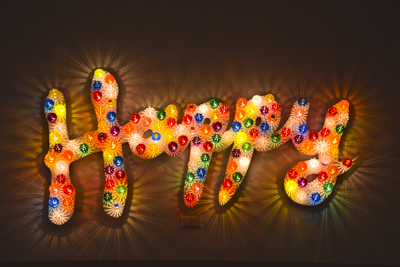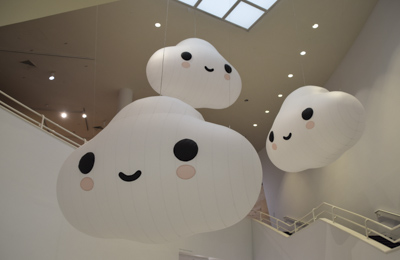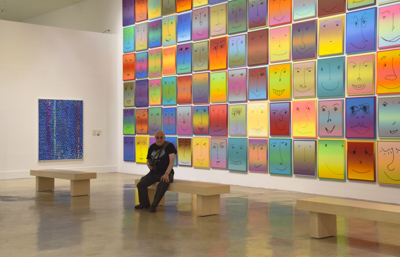 This was my favorite exhibit! There was a room filled with big silver helium balloons and visitors could enter the room and throw the balloons around the room!! Very therapeutic…..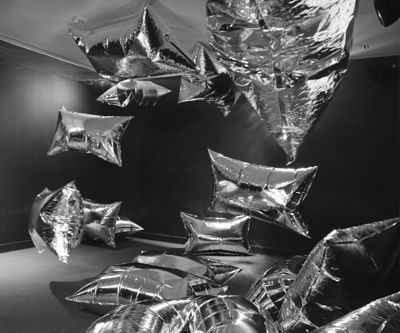 On another day we went to Sawgrass Recreation Park to take an airboat ride through the southern Everglades.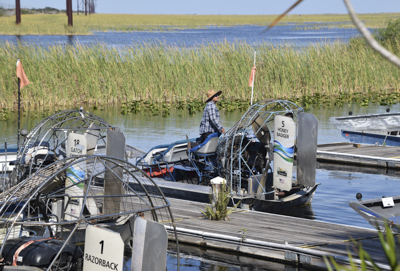 The driver explained how Climate Change is drastically effecting south Florida and the Everglades.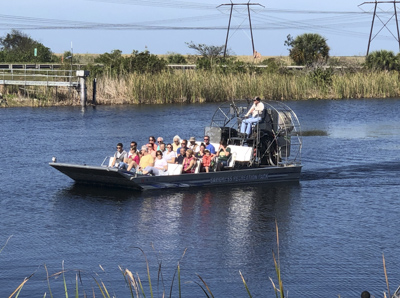 Seeing alligators near our airboat was the big excitement of this adventure.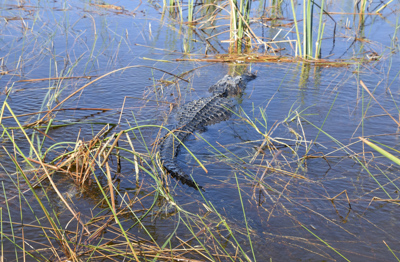 An osprey at the top of a tree with a just-caught fish: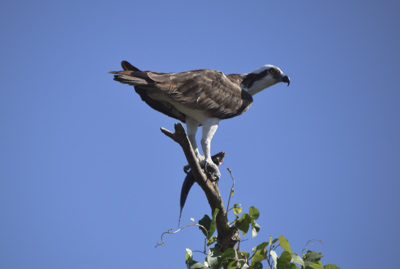 We treated ourselves to a hotel with an oceanview and it was fun to watch the hearty people who braved the cool waves. The colors of the water changed with the light of the sun.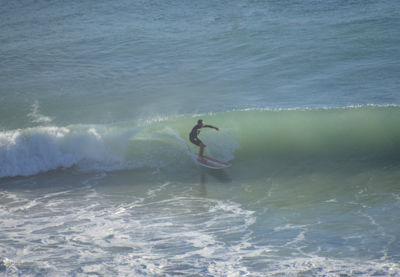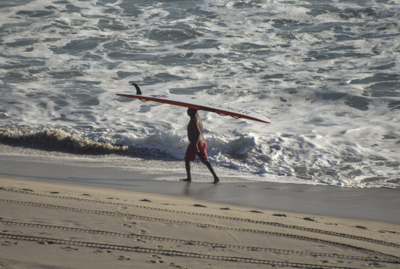 One day we found the Ft. Lauderdale Swap Shop. This was an unbelievable combination of flea market, farmer's market, drive-in-movie, video arcade, food court, cheap clothing shops, a showroom for race cars, and one of the biggest Ferrari collections in the world.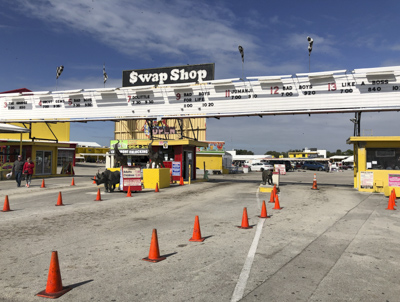 There were a few intrepid local folks out selling their flea market goods. For $8 they are able to park their car and show their wares on tables and blankets on the ground. This day was very windy and 45 degrees.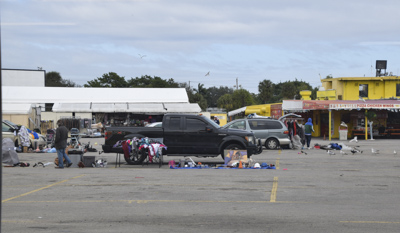 Farmers' Market for sugar cane, coconuts, and other tropical fruits and vegetables.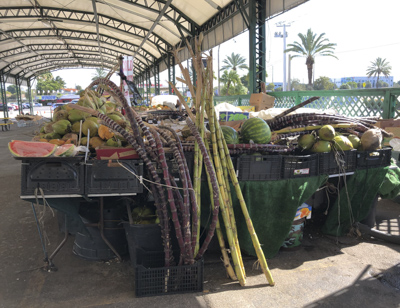 It was hard to choose my favorite Ferrari in this collection: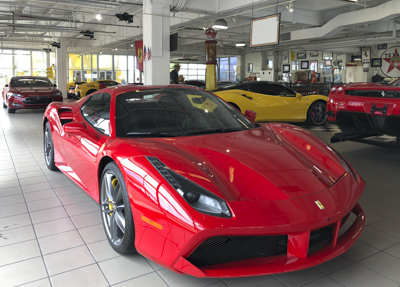 The owner of the Swap Shop collected Ferraris and other race cars.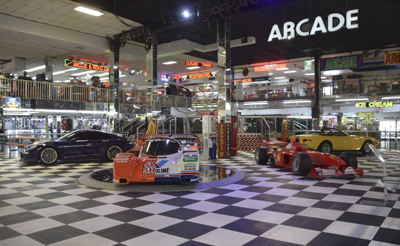 The original Miami Vice car from the television show: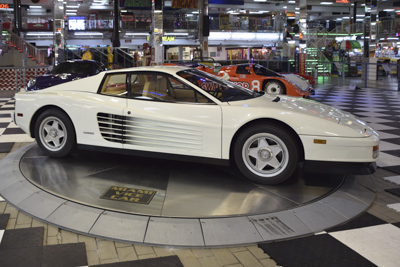 On our last day, a fine mist danced on the cold Atlantic as the sun rose above the horizon. It was a good week!