Tuesday – March 25, 2014
This is the longest period of time between posting photos and stories in my Gallivanting Grandma blog since I started in 2010.  I feel like I'm crawling out of hibernation after a long dark winter or awakening from the spell of the wicked witch after sleeping for a hundred years.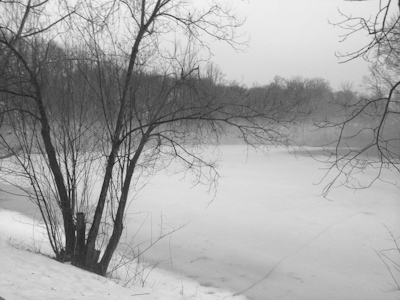 The Pond
This winter has been a rough one for many people: nationally, locally, and personally.  59.3 inches of snow moved this winter up to seventh place for total snow accumulation here since 1868.  Not only has snow accumulation nudged records, but we have had one of the coldest winters in decades.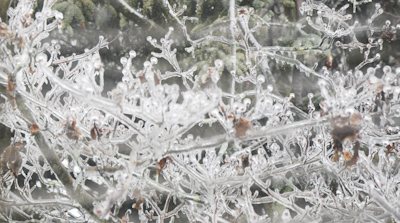 Ice on the Dogwood Tree
This was the second year that the Weather Channel gave names to winter storms.  I read that they enlisted the help of a high school Latin class in Bozeman, Montana and the students produced some interesting names like Maximus, Titan, Electra, Rex, and Atlas.  However, I stopped paying attention to the names by the time we reached Pax.  For one thing, it was the sixteenth storm and, by then, I was quite tired of snow.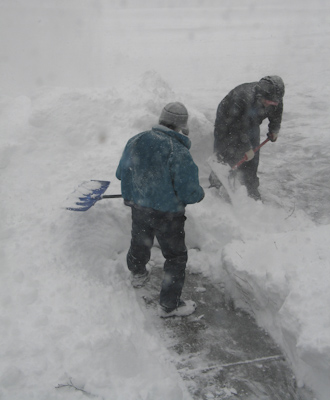 Shoveling Snow
When I first heard the name, I thought Pax as in Pax Romana? Peace in Rome? Surely not.  It was not a peaceful storm; it was a full-scale blizzard.  I must have heard the name wrong.  It must have been "Pox" as in ancient curses and insults; A pox upon thee.  That would be more appropriate, like an ancient curse or wish that something bad will happen to someone.  A pox on you and your bright ideas and plans, from Mother Nature.  The sixteenth storm, Pox, was definitely a misfortunate calamity.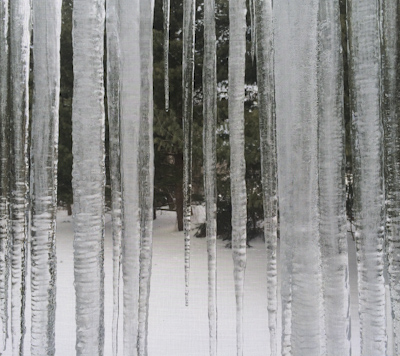 Looking Out the Window
For me, this winter was filled with local events and non-events.  Many days were simply too cold to venture out because of frostbite warnings and I really didn't have to.  I joined a local gym and, weather permitting, attended exercise classes twice a week.  I'm part of a writer's workshop and am currently working on a mystery novel set in New York City.  I also joined a group of local women who call themselves The Happy Wanderers.  Together, we went to the theater, museums, fairs, luncheons, and other events.  They are a group of very interesting mature women.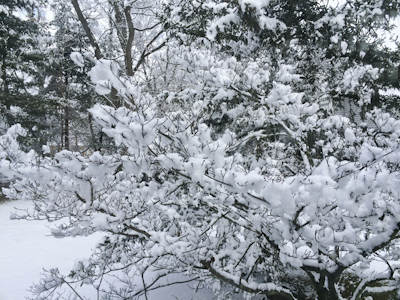 Now the days are getting longer and we have more sunlight.  The robins and Canada geese are returning from their winter homes.  We had a few  above-forty-degree days, but this week is beginning on a cold note and the meteorologists expect snow tonight.  I don't know if it will be christened Vulcan, or Wiley or Zephyr; nor do I care, but I do hope it will be the last storm of this miserable winter.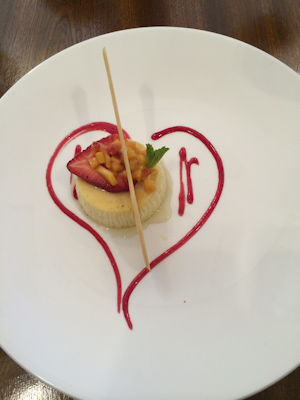 Valentine Caramel Flan