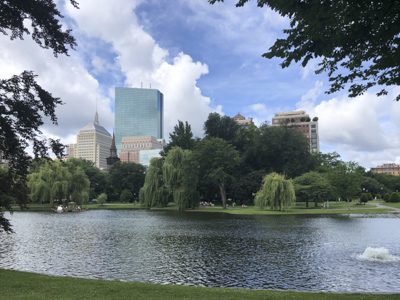 The last time we went to Boston was in 2013 shortly after the tragic Boston Marathon bombing. The city was shaken by the horrendous act, calling it a "domestic terrorist attack." Three people died and 264 people were injured. Banners declaring, "Boston Strong!" were posted everywhere in consolation. Now nine years later, the city was bright and sunny and optimistic despite two plus years of the Covid-19 pandemic and confinement.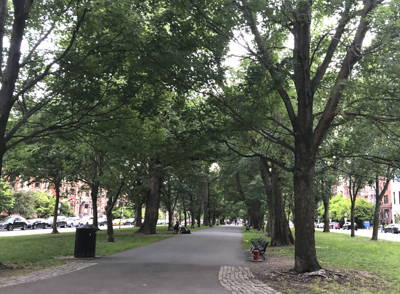 The Back Bay neighborhood where we stayed was filled with students, joggers, strolling Bostonians, dog walkers, and tourists like us. We came to Boston because I wanted to visit two of my favorite museums: the Isabella Stewart Gardner Museum and the Boston Fine Arts. The four hour drive from Westchester to downtown Boston was pleasant and easy.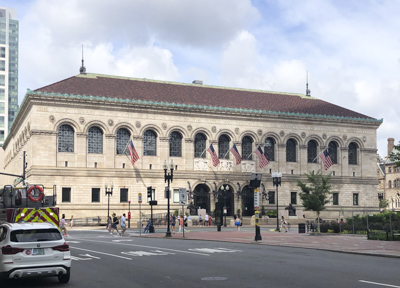 I had read about the Central Library in Copley Square constructed in 1895 which was full of artwork by Daniel Chester French, John Singer Sargent, and Augustus Saint-Gaudens. There are excellent photographs and descriptions of the architecture of the building and interior galleries on the library's website: www.bpl.org Here are few of my cell-phone photos: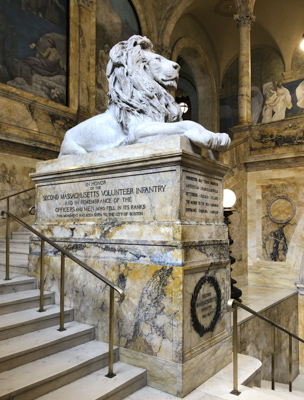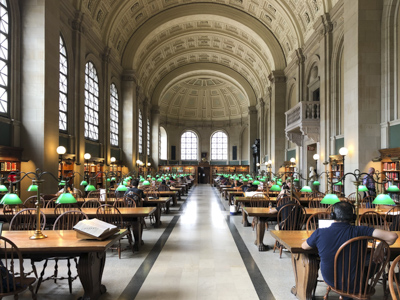 We walked to the famous Boston Public Garden which was established in 1837 as the first public botanical garden in the U.S. The pontoon Swan Boats have been taking people for cruises around the pond since 1877.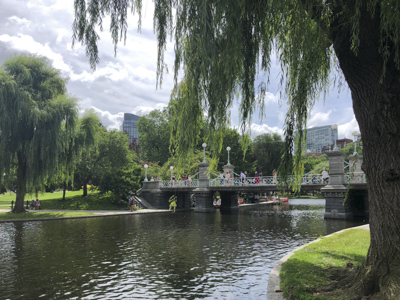 The MTA – or Metropolitan Transit Authority – is a fast and reliable network of trains and buses. We took a "T" tram everywhere we wanted to go. Of course, we sang the famous Kingston Trio song, The M.T.A. about the poor man named Charlie who is stuck in the Boston subway system and rides the trains forever! Boston riders call their transit card "The Charlie" in honor of the 1959 song.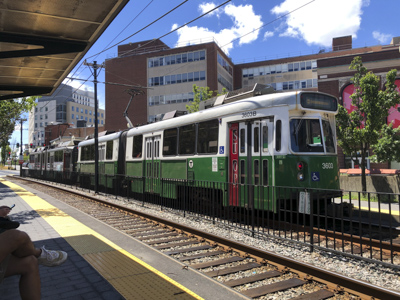 Isabella Stewart Gardner had a magnificent Venetian palazzo built to house her incredible art collection.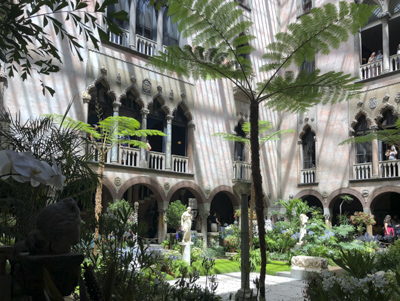 In 1990, thirteen works of art were stolen from the Museum and never recovered. Empty frames mark the places where the paintings once were. A couple of my favorite works: a Rembrandt self-portrait on the left; John Singer Sargent's El Jaleo from 1882 on the right: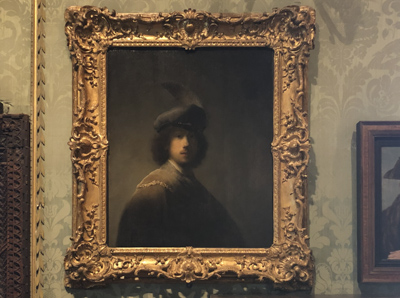 We had time to take the MTA to Faneuil Hall to walk along the stalls and outdoor tents. A street performer on a pogo stick provided 'bouncing' entertainment for a crowd of tourists.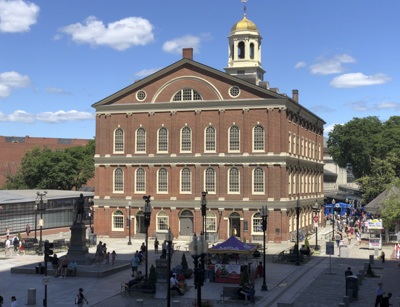 The Boston Fine Arts Museum was a short tram ride away. I wanted to see the J. M. W. Turner retrospective before it closed next weekend. The exhibit was very good, but unfortunately the galleries were so crowded it was difficult to really appreciate the paintings, but I'm glad we went.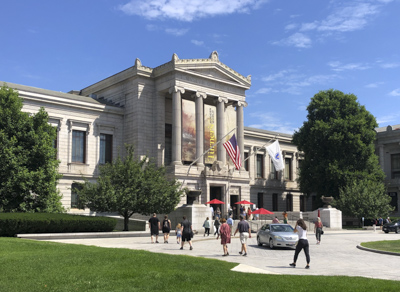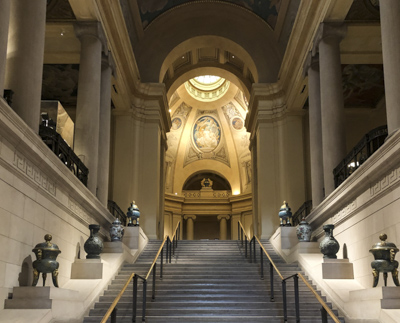 There was an interesting exhibit on "real photo postcards." A large portable camera was invented by Eastman Kodak in 1903 which printed directly on a blank card and made it possible for people to make actual postcards to send to family and friends. It was somewhat like today's "Instagram" or taking photos with smartphones and sending them out to people. We posed for an iPhone picture: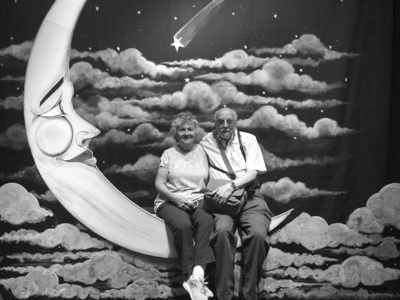 The BFA museum was like a maze of galleries, and we explored and saw many interesting exhibits: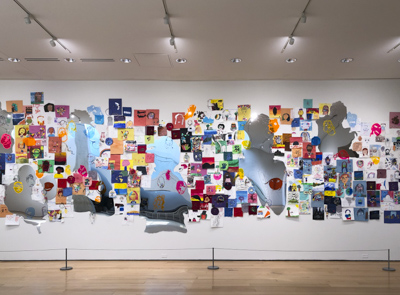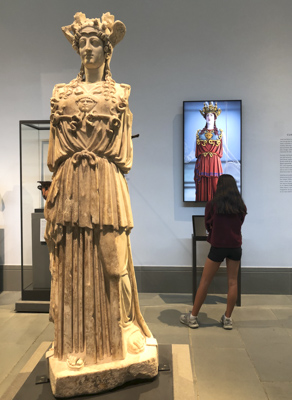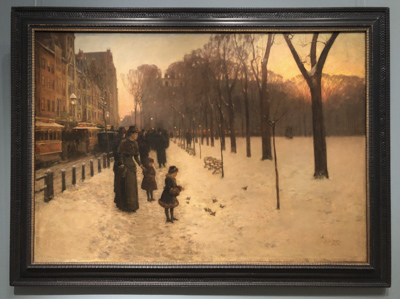 On our last evening, we walked to the Charles River which separates Boston from Cambridge. We strolled along lively Newbury Street which is lined with restaurants, bars, and trendy shops.