My niece, Jenn, and I drove north to visit our cousin Marie in Westerly, Rhode Island. We had a great time seeing many coastal beaches and eating delicious fresh lobster rolls and just-caught seafood! Our first stop was George's of Galilee with fabulous views of Block Island Sound.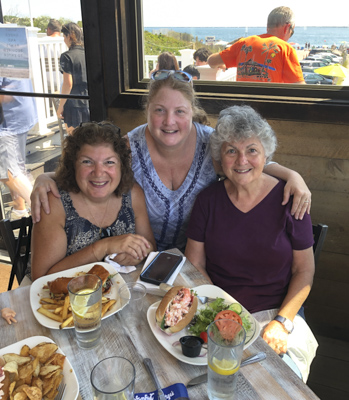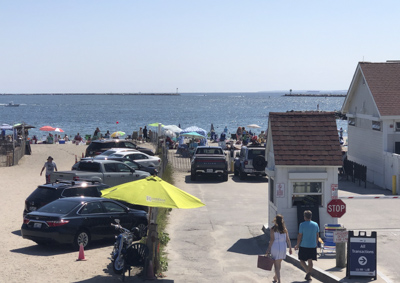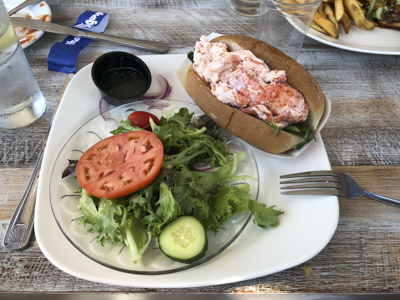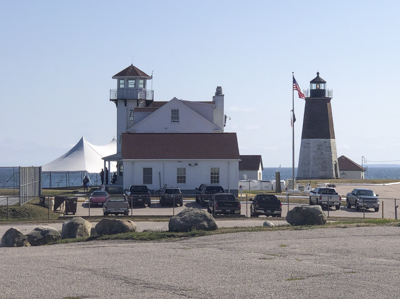 Watching the sunset on the beach was a community celebration enjoyed by many groups of families and friends. They brought supper and set up tables and chairs to watch the end of the day.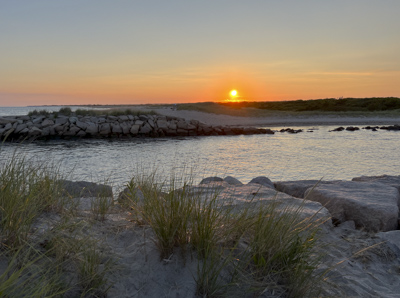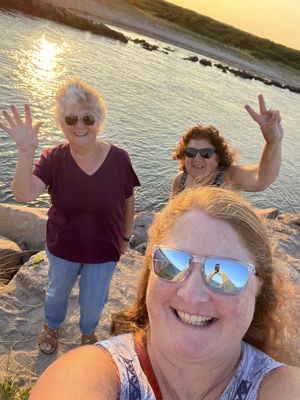 Breakfast at The Cooked Goose in Westerly, Rhode Island was a yummy fun time with fresh goodies!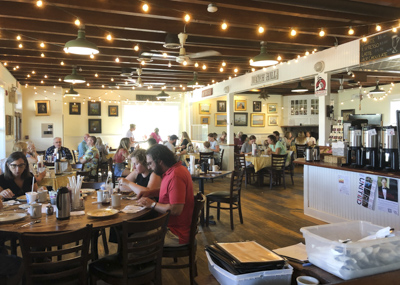 We drove to Watch Hill and explored the lovely affluent coastal town.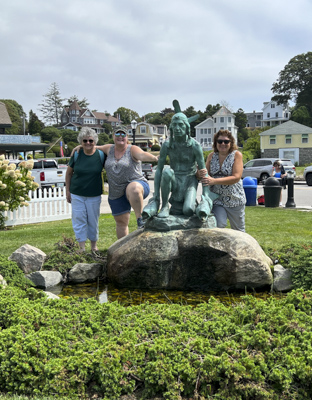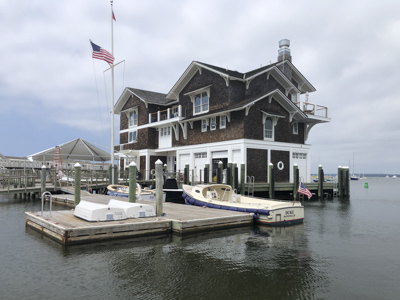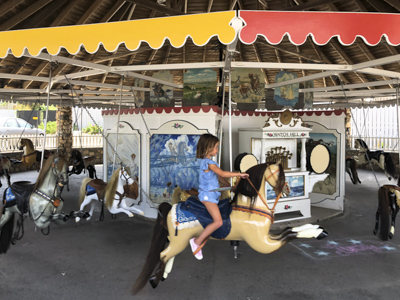 We went up the hill and walked out to explore East Beach which, according to a sign, was "one of the most beautiful beaches on the eastern seaboard."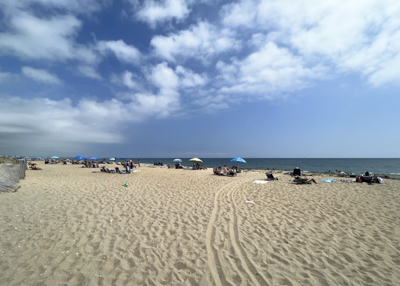 The other attraction in Watch Hill and right above East Beach is Taylor Swift's impressive house built on top of a high hill overlooking the Atlantic Ocean: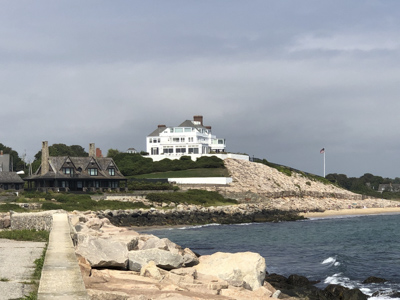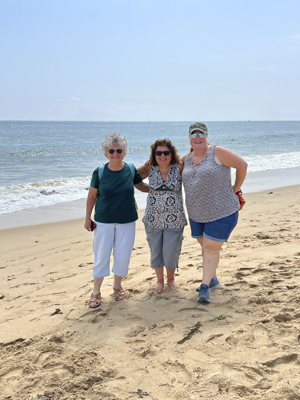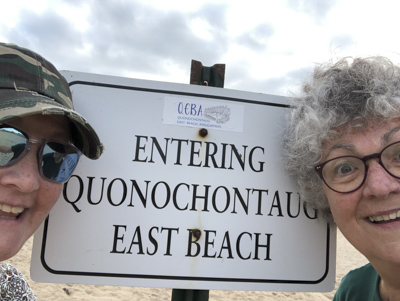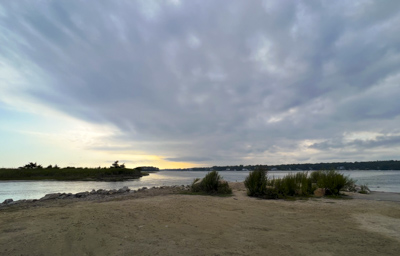 "The Towers" is a historical landmark in Narragansett. The impressive building is a remnant of the Narragansett Pier Casino built in the 1880s. Today The Towers is a venue for public events.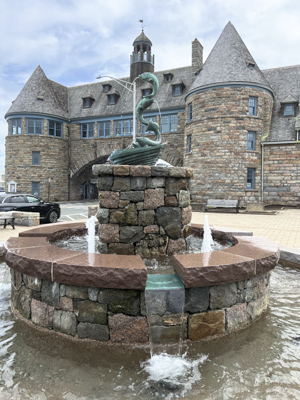 Jenn and I enjoyed delicious lobster rolls for lunch at the Coast Guard House overlooking beautiful Narragansett Bay before driving home.